Joseph Coupal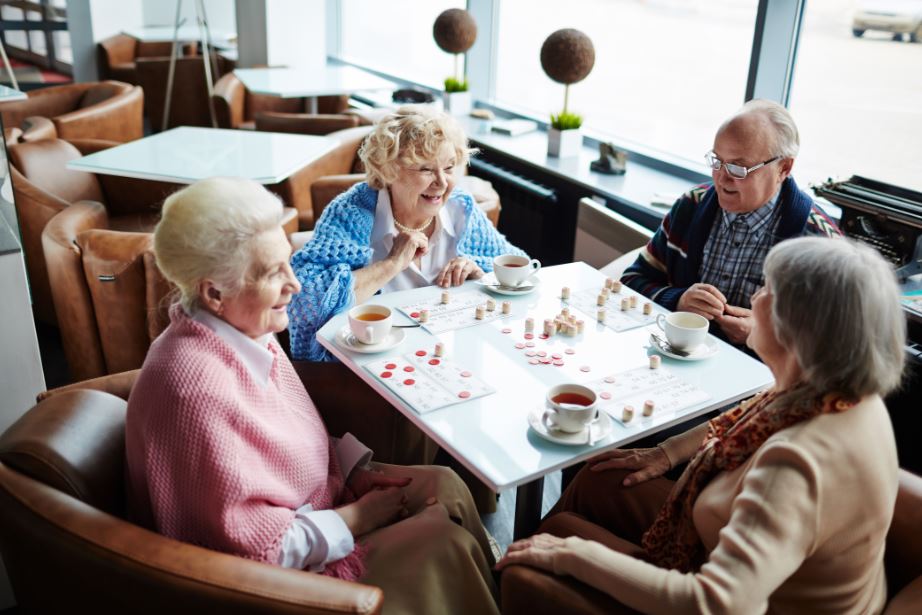 Just as your family makes a house a home, our family of dedicated professionals makes Spring Arbor a place where our residents feel loved, like an extension of family. From Residential Assisted Living to Alzheimer's Care, our team nurtures each resident's independence by promoting dignity and choice within a setting of
Just as your family makes a house a home, our family of dedicated professionals makes Spring Arbor a place where our residents feel loved, like an extension of family. From Residential Assisted Living to Alzheimer's Care, our team nurtures each resident's independence by promoting dignity and choice within a setting of compassionate care. Whether it's our chef adding some extra flair to a birthday dessert, or an Executive Director calling a resident's loved one to share a moment of joy, our commitment to serving each resident is passionate and consistent. This day-to-day interaction with our residents is the number one reason families choose Spring Arbor. A wonderful peace of mind comes from knowing we treat your family as our very own.
Spring Arbor Signature Programs Enhance Daily Life
Enhancing the lives of residents in our senior living communities is very important to us. Our signature programs bring unparalleled quality and dignity to the lives of our residents while simultaneously inspiring confidence, trust and peace of mind for loved ones. We are proud of our assisted living and memory care programs. They have shown measurable success in enriching the lives of our residents. Below are some of the most popular programs that we offer at each of our communities!
Art from the Heart
Through the creativity that is represented by colors and patterns, residents with Alzheimer's and dementia can speak to their loved ones, proving that a picture is indeed worth a thousand words. The Art from the Heart program provides needed exercise for the brain and can help maintain and strengthen existing cognitive function. It's also a great way to reduce stress and anxiety and to encourage socialization and creativity.
Hearts and Harmony
Hearts and Harmony is our signature music program that includes both individualized and group approaches to the benefits of music. Studies show that music is one of the only activities that stimulates and uses the entire brain. The Hearts and Harmony program helps to promote wellness, stress and pain management, memory enhancement and provides unique opportunities for communication and social interaction. Residents can enjoy customized playlists when they wish to enjoy music on their own or they can engage with the use of hand drums, bells and more in group sessions. Listening to musical favorites helps residents recall fond memories and assists them in reconnecting with family and caregivers.
Gardening Therapy
Research shows that access to the outdoors and physical activity are extremely beneficial for adults suffering from Alzheimer's and dementia. Gardening is a wonderful exercise for the mind and body, lowers blood pressure levels and stress, builds confidence, and more. Our Cottage Care Coordinators create programs centered on nature through gardening and other stimulating sensory opportunities in our welcoming and secure courtyard areas.
We believe it's how you live that matters and that philosophy applies to every season of life. Regardless of age or ability, our communities strive to provide meaningful experiences and beneficial programs for all our residents. Our goal is to help each resident function at the highest level possible. Learn more, contact Spring Arbor and schedule a tour of your nearest community today!
#HowYouLive