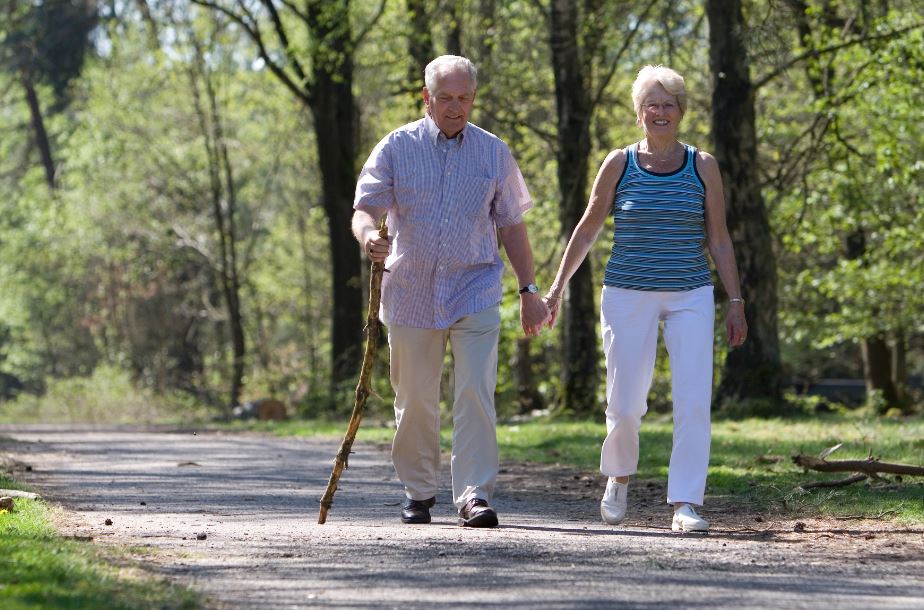 One of the challenges for senior living communities is helping residents maintain physical strength and to stay engaged in everyday life activities. Inspired by existing HHHunt wellness initiatives, our Senior Living team members developed a new wellness program tailored specifically to residents in Spring Arbor assisted living communities. The Wise & Well program helps residents keep their brain engaged and their body active!
How does it work? Spring Arbor is partnering with local rehab providers in each market to develop a customized plan for each resident who wants to participate in the program. What differentiates Wise & Well from other senior living initiatives is the local focus and holistic approach that includes physical fitness and core/balance strengthening, brain fitness, mind/body classes, health education lectures and even games and contests and fun incentives.
Top priorities for many seniors who participate in Wise & Well include developing core strength and improving balance and ambulation to help minimize falls. "The wellness programming is about empowering our residents to stay as independent as possible and in control of their lives.
We'd like to share the success of a Spring Arbor resident who had a Below Average fitness score (compared to others her age) in September 2017 and after six months enrollment in Wise & Well had progressed to an Average fitness score. Another resident is experiencing far fewer falls since beginning regular fitness programming in the Fall. He never misses exercise class and with his increase in strength and endurance, is once again able to regularly participate in his favorite community outings!
The program was introduced in Fall 2017 to three communities. Since its rollout, these communities have seen the Wise & Well program positively impact their residents and improve resident quality of life. Six more Spring Arbor communities have now begun wellness programming and the plan is for all communities to have Wise & Well in place before the end of 2018.
"This program has been a life-affirming success and we're excited to continue introducing it to all of our Spring Arbor communities and residents," added Stempel. "After all, when you feel good, you're much more likely to be active and involved in the life of your community."
We truly believes it's how you live that matters and part of enjoying an enhanced quality of life means staying active and engaged. We're excited to see the Wise & Well program expand! For more information on assisted living, contact Spring Arbor.
#HowYouLive