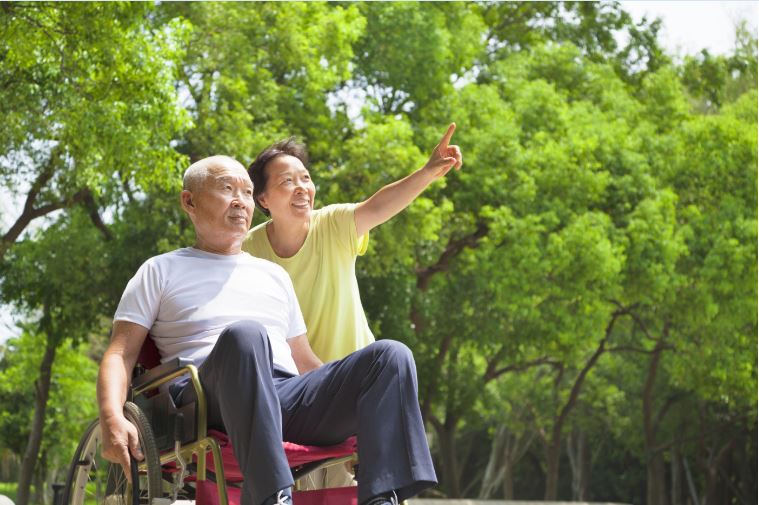 Moving a parent, even a willing one, into assisted living, or senior living facility, is fraught with emotion. Your parents may mourn the loss of their younger years, their independence, the home they built. They could be scared about aging, making new friends, finding their way in a new place.
You may be mourning all of those things too. You may second-guess your decision. And you will feel guilt. Guilt is inevitable. Know that all of these feelings are normal and keep these 12 strategies in mind as you make the transition:
Give it time. Senior living experts say it typically takes between three and six months for someone to adjust to assisted living. That's an average. It might be quicker; it may take longer. Stay focused on the reasons you made the decision (safety, health, security, sanity). Keeping the big picture in mind will help you through the rough patches.
Visit often, or not for two weeks. Only you know your parent, so only you can decide how best to assist them through the early weeks of the move. Many experts will tell you to visit as often as possible. Frequent visits can ease any stress your parent may have that they will be abandoned or lonely. It might be easier for them to meet people at activities or in the dining room if they have a companion with them. But if your parent is calling you several times a day, staying in their room, and waiting for you to show up and keep them company, you may need to give them some space in order to encourage them to branch out.
It takes a village. Mobilize yours. Call relatives and ask them to visit. Just as parenting takes a village, so does being an adult child.
Expect setbacks. Just when you think you are over the hump and your parent is settling in, things will change. They will tell you they are lonely. They will decide they don't like their new dining hall friends. They will ask to go home. These moments are heart wrenching but knowing that they are normal and that they will pass, can help get you through them.
Allow yourself to feel discomfort. Speaking of home, know that when your parent says they want to go home, they may not necessarily mean their last address. It's incredibly difficult to hear your parent say they want to go home. But know this: they may not be referring to their last address – especially if they have dementia; they may be referring to a childhood home. Home is both a place and a feeling. Sit with them in the discomfort of that statement and talk to them about what they miss. You can't promise to change their situation, but you can hear them as they express their feelings. And that will help.
Acknowledge the difficult parts. Yes you want to paint the new move in a positive light, but don't talk at your parents about all the wonderful new activities and people and opportunities. Listen to their fears and concerns and acknowledge them. Then help them get through it. They will be more likely to listen to what you have to say if they feel like you've listened to what they had to say.
Surround your parent with their personal belongings. Moving to assisted living usually means downsizing. The dining room furniture may not fit in the new apartment. But what does fit are photographs of family and friends, photo albums, favorite books, a familiar piece of artwork. If you need to downsize the bedroom set, you can still bring a familiar blanket and pillows. Leaving a home shouldn't mean leaving behind the comforts of that home.
Limit new things. Moving into an assisted living facility is a major adjustment where everything is new – the people, the food, the routines. Don't overwhelm your parents with a new phone or remote control for the television, or a fancy new coffee maker. Limit the amount of new things they need to learn.
Be your parent's advocate. No place is perfect. You and your parents may see opportunities to improve something at their new home but your parent may hesitate to speak up when they move to a new place. Do it for them.
Build a team. The staff at assisted living can and should be a part of your team. Talk to them about your concerns and your parent's concerns and actively enroll them in helping with the transition. Don't assume they will notice what needs to happen – they are very busy. If your parent tells you they are too shy to go to the dining hall for dinner, or they forget when activities are happening, ask if a staff member can knock on their door and invite them. If the staff members know what you need, they should be willing to help out.
Set your boundaries. Yes, you want to ease your parent's transition. But you have needs too. Try to free up as much times as you can in the first few months after the move to help, but know that it is okay if you are not always available. You need to take care of yourself. Determine what you are able and willing to do and then stick to your boundaries. Other people will tell you what you should do. Ignore them. You are the judge – no one else.
Kids know best. The experts may tell you to stay away or visit often. They may tell you to dismiss complaints as normal. But you know your parent best. Trust your instincts.
For more information, contact Spring Arbor.
#HOWYOULIVE
workingdaughter.com