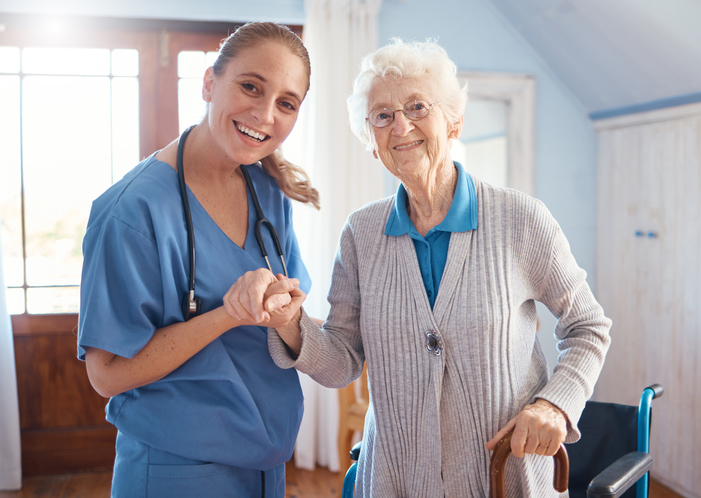 As we age, there often comes a time when we consider transitioning to a senior living community. Whether driven by a desire for a more fulfilling lifestyle, health concerns, or the need for additional support, this decision can be both exciting and daunting. However, the journey of finding the perfect senior living community comes with its fair share of challenges. In this blog post, we'll explore some of the common obstacles one may encounter when embarking on this significant life transition and offer guidance on how to overcome them.
Emotional adjustments
The first challenge many individuals face when beginning to look for senior living is emotional adjustment. Moving away from a familiar home and neighborhood can evoke feelings of loss, uncertainty, and even anxiety. It's essential to acknowledge these emotions and allow yourself time to process them. Engage in open conversations with loved ones and seek support from professionals or support groups specializing in senior transitions. Recognizing the positive aspects and opportunities that senior living can offer will help alleviate the emotional challenges.
Identifying individual needs
Each person has unique preferences and requirements when it comes to senior living. Identifying these needs is crucial to finding the right community. Take the time to evaluate what aspects are essential to you, such as the level of care, amenities, location, social activities, and affordability. Consider factors like healthcare options, transportation availability, and proximity to family and friends. Making a list of non-negotiables and preferences will serve as a valuable tool during your search.
Navigating the financial landscape: Finances are a significant consideration when embarking on the senior living journey. Determining the affordability of different communities and understanding the associated costs can be challenging. Research various payment models, such as rental, buy-in, or life-care agreements, and carefully assess your financial situation. Consulting with a financial advisor who specializes in senior living can provide valuable insights and help you plan accordingly.
Researching and visiting communities: Conducting thorough research on potential senior living communities is essential to finding the right fit. Start by exploring online resources, reading reviews, and requesting brochures. However, online information alone is often insufficient. It's crucial to visit the communities in person to get a real sense of the atmosphere, interact with staff and residents, and assess the overall vibe. Make a checklist of questions to ask during your visits to gather all the necessary information for an informed decision.
Navigating waitlists and availability: Many desirable senior living communities have waitlists, and availability may fluctuate. It's important to plan ahead and inquire about the waitlist process early in your search. Stay in touch with the communities you're interested in, and be proactive in following up periodically. Consider exploring multiple options simultaneously to increase your chances of finding a suitable community within your desired timeframe.
Moving logistics and downsizing: The physical act of moving and downsizing can be an overwhelming challenge. Sorting through a lifetime of possessions, and deciding what to keep, donate, or sell can be emotionally and physically draining. Seek assistance from family members, friends, or professional downsizing services to alleviate the burden. Develop a timeline and plan for the move, ensuring that you have adequate support in place to make the process as smooth as possible.
Beginning the search for senior living can be a complex journey filled with emotional, logistical, and financial challenges. However, with proper planning, support, and perseverance, you can navigate these obstacles and find a senior living community that meets your needs and enhances your quality of life. Remember, you are embarking on a new chapter that will ultimately lead to peace of mind for yourself and your loved ones. Embrace the journey and approach it with optimism. For more information about senior living options in your area, visit www.springarborliving.com.